Palawan's majestic emerald waters and seemingly ethereal lagoons and caves have gained popularity around the world. Tourists flock to the two most visited places in the north of the province, El Nido, a mainland town, and Coron, an island town, for their serene beaches and calm clear waters. There are plenty of activities other than island hopping but your visit isn't complete without going on board a boat and cruising between those iconic rock formations.
El Nido is home to the lagoons and pocket beaches with white powdery sand. The Big and Small Lagoons, Secret Beach, Nacpan Beach, Hidden Beach, Cadugnon and Cathedral Caves and Snake Island are just some of the famous destinations that tourists are eager to visit and explore. Transportation can be booked online to travel from one spot to another. Boats for island hopping are available for groups and families who come to enjoy the views and take a dip in the crystal clear waters.
Most Filipinos have not had a chance to visit Coron or Palawan for that matter but even foreigners know that the island and the whole province was hailed as the most beautiful place in the country. More enchanting lagoons like the Twin Lagoon can be explored here. You can hike up to Mt. Tapyas and view the islands and waters around it. Take a relaxing soak in Maquinit Springs and revel at the romantic sunset as your backdrop. Check out Kayangan Lake or snorkel around a Japanese shipwreck at Skeleton Wreck.
With all the activities that you can experience in these towns, you need an ultra-relaxing place to recharge your energy. These are some spectacular villas and tents that would surely give you that vibe fitting for your island paradise vacation.
Villa Beach Front

, The One and Only, Nacpan Beach, El Nido

Who wouldn't want a 5-second walk from your room to the beach? Wake up in the only luxurious villa in El Nido and be amazed at the view of the beach while still in bed. It can take up 4 guests so you can come with your family and friends.

Book this accommodation at Airbnb.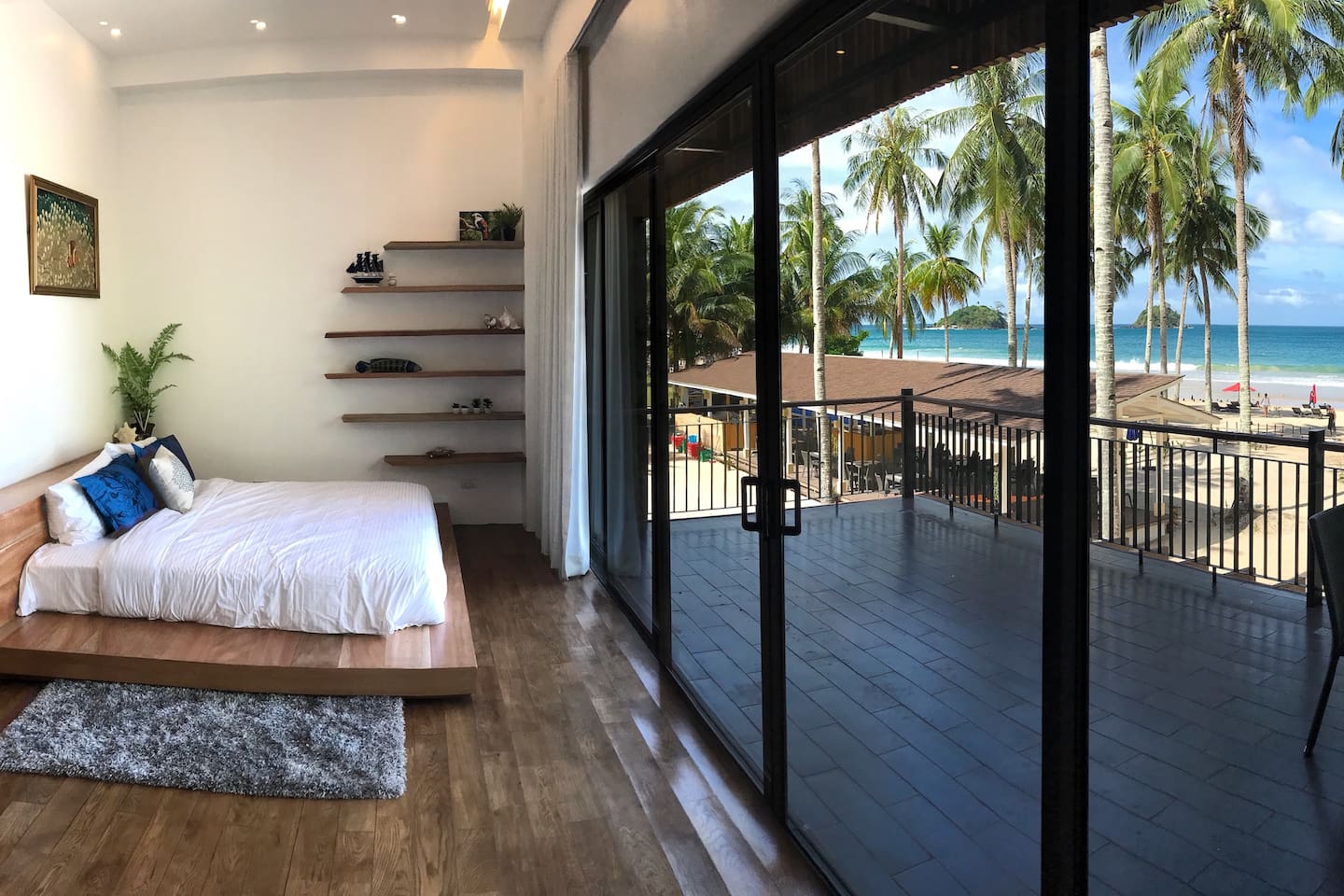 Nacpan Beach Glamping, The One and Only, El Nido

Glamping is one of the trendiest ways to stay in a location over-night. It's simply camping glamorously in a tent with the amenities of a room in a hotel like a plush bed, pillows, a comfy bean chair, footstools, table and etc. All these tents are under the shade of coconut trees and right along the pristine beach.
Book this accommodation at Airbnb.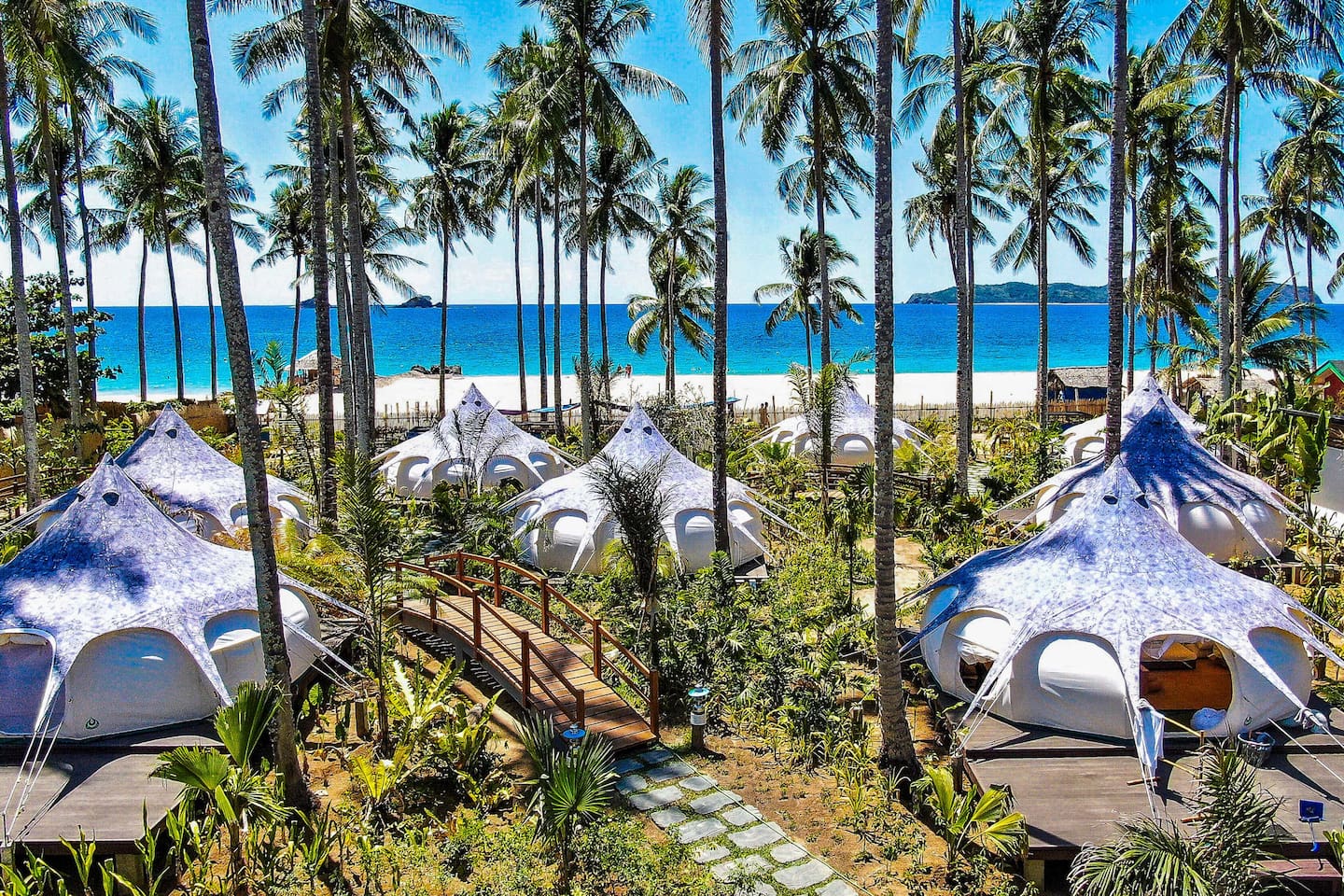 Private Island Retreat: Floral Island Resort, Talacanen Island, El Nido

Having an island resort all to yourself or with your family and friends is probably one of the most unforgettable experiences in your life. The resort has 6 villas, 8 bedrooms and can accommodate up to 16 guests so it's wonderful for family reunions. This could also be a perfect venue for a romantic destination wedding or a corporate getaway.
Book this accommodation at Airbnb.